Profile
I am an interdsiciplinary artist, designer and DJ based in Aberdeen. As a graduate artist I have curated, planned and delivered exhibitions. My most recent shows including ALT-W Award, Aberdeen Music Hall, Royal Scottish Academy, New Contemporaries and the Scottish Society of Artists.
My creative practice combines digital media, sculpture and sound in installed space. I translate sound and digital image into physical space to create mindfulness and a bodily awareness for participants.
-
Email
CV
Instagram
Vimeo
Soundcloud
ALT-W Award: Merge (2022)
Animation + 3D scanning + Interaction
Entrance Screen, Music Hall, Aberdeen
Earlier this year I was the recipient of the ALT-W award, a funded commission to create an interactive video work for the Aberdeen Music Hall entrance screen. For this project, I created a series of micro-commissions to facilitate and manage a team of project assistants, specialists and artists. The exhibition ran over two months culminating in a live interactive audio visual performance in the Music Hall Sky Room.

Through a combination of 3D rendering, augmented reality, motion tracking and performance, this work superimposed an interactive sculptural form in the space directly behind the Music Hall screen, which itself became a window into this virtual realm, both uncanny and otherworldly.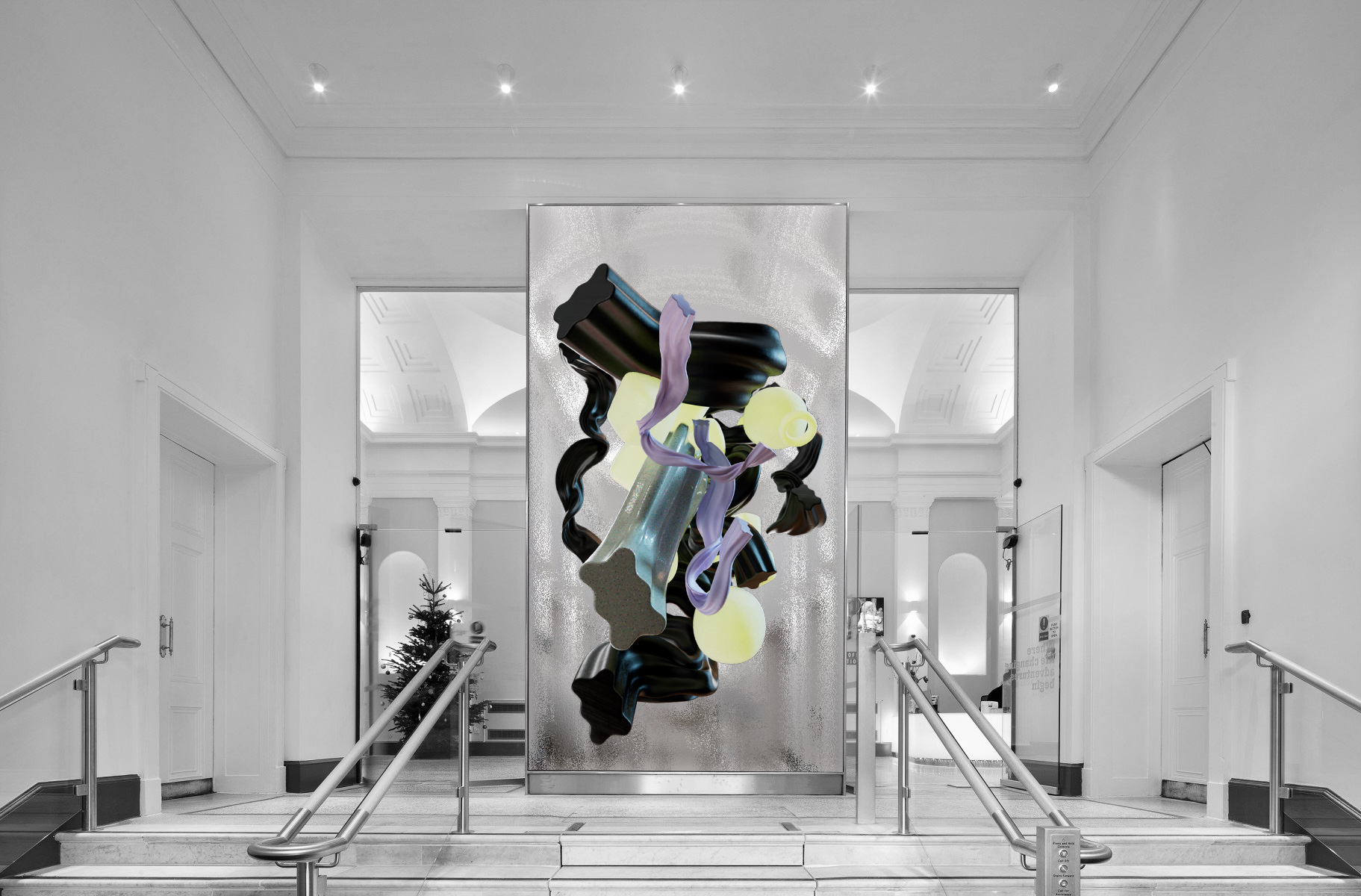 ALT-W Award: Merge Night (2022)
Performance + Live synthesis + VJ-ing
Sky Room, Music Hall, Aberdeen
Through live synthesises, the technique of generating sound using electronic hardware or software, myself and Ritchie Muir explored sonic composition as a way of modulating the virtual realm. Sound bent and distorted mysterious recreations of the Music Hall space. Sonic components within music included the concepts of sound spectrum, equalization, frequency range, mix panning, sound contrast, effects processing, and dynamics.
Ritchie Muir is a Glasgow based artist and performer Ritchie Muir combines references to club culture and music concrete to create ambient and evolving electronic soundscapes. Using hardware synthesis with computer programming Ritchie experiments with the parameters of sound design.
The performance tied in with my digital art displayed on the Music Hall Stepping In screen.
(photos by Abby Beatrice Quick)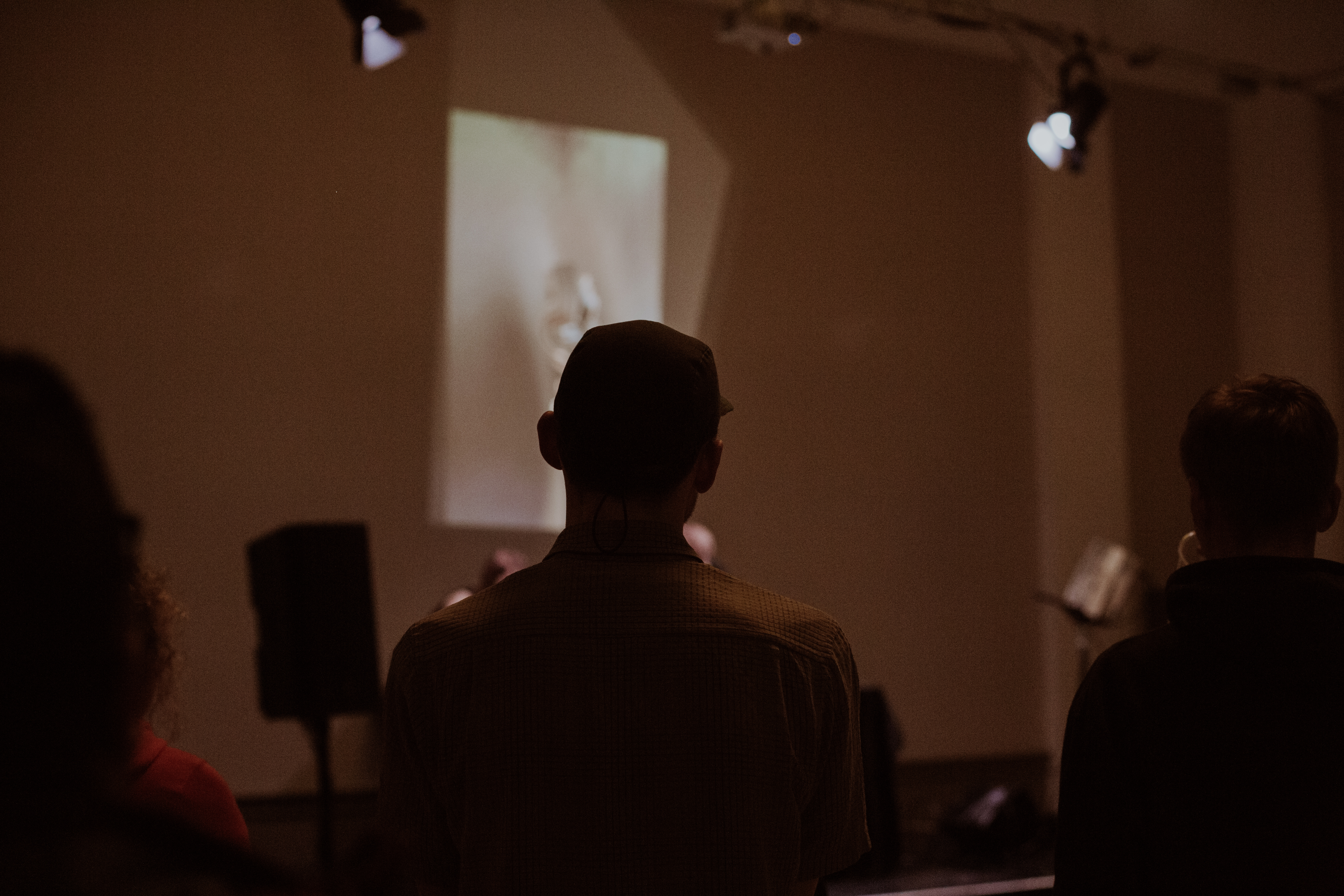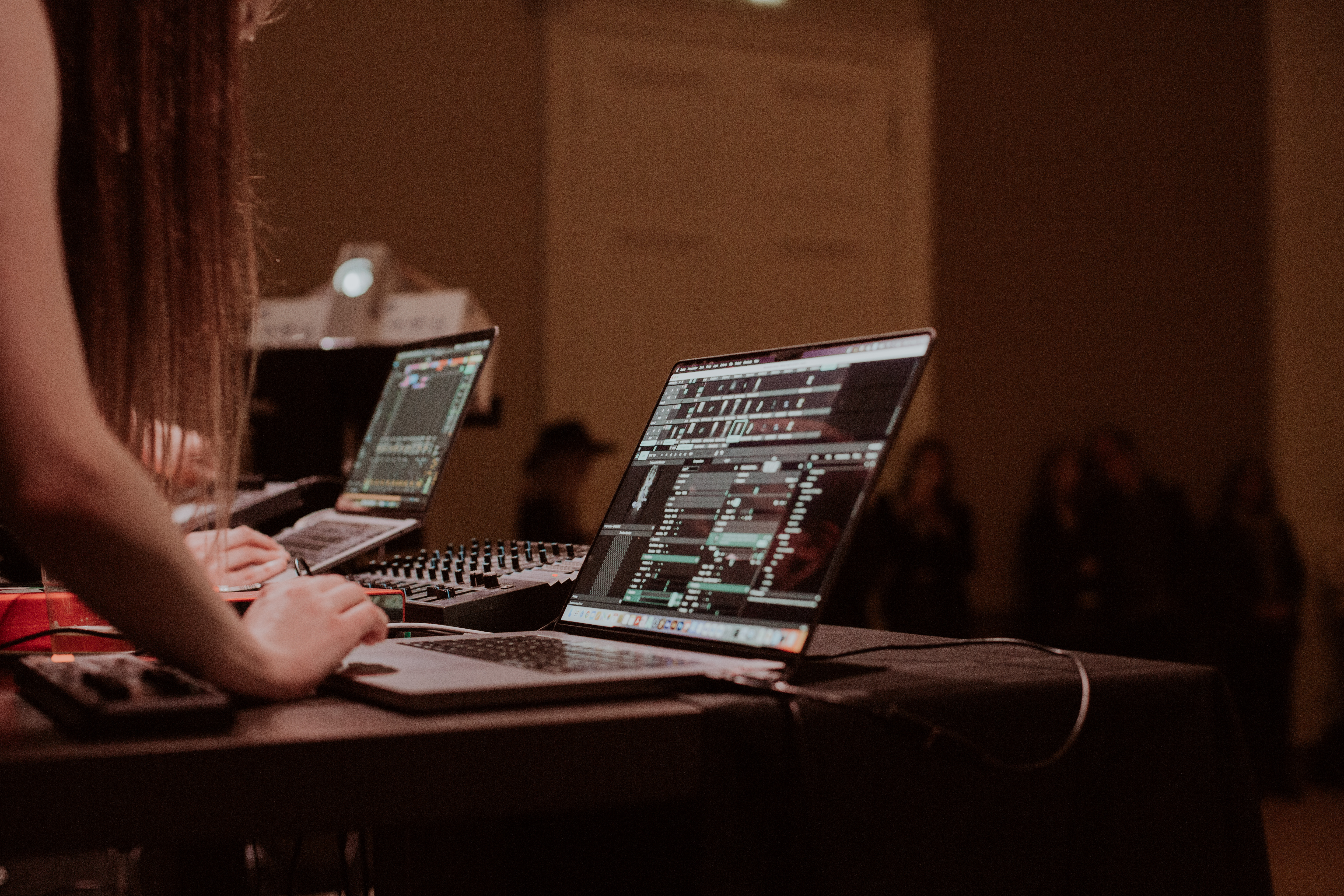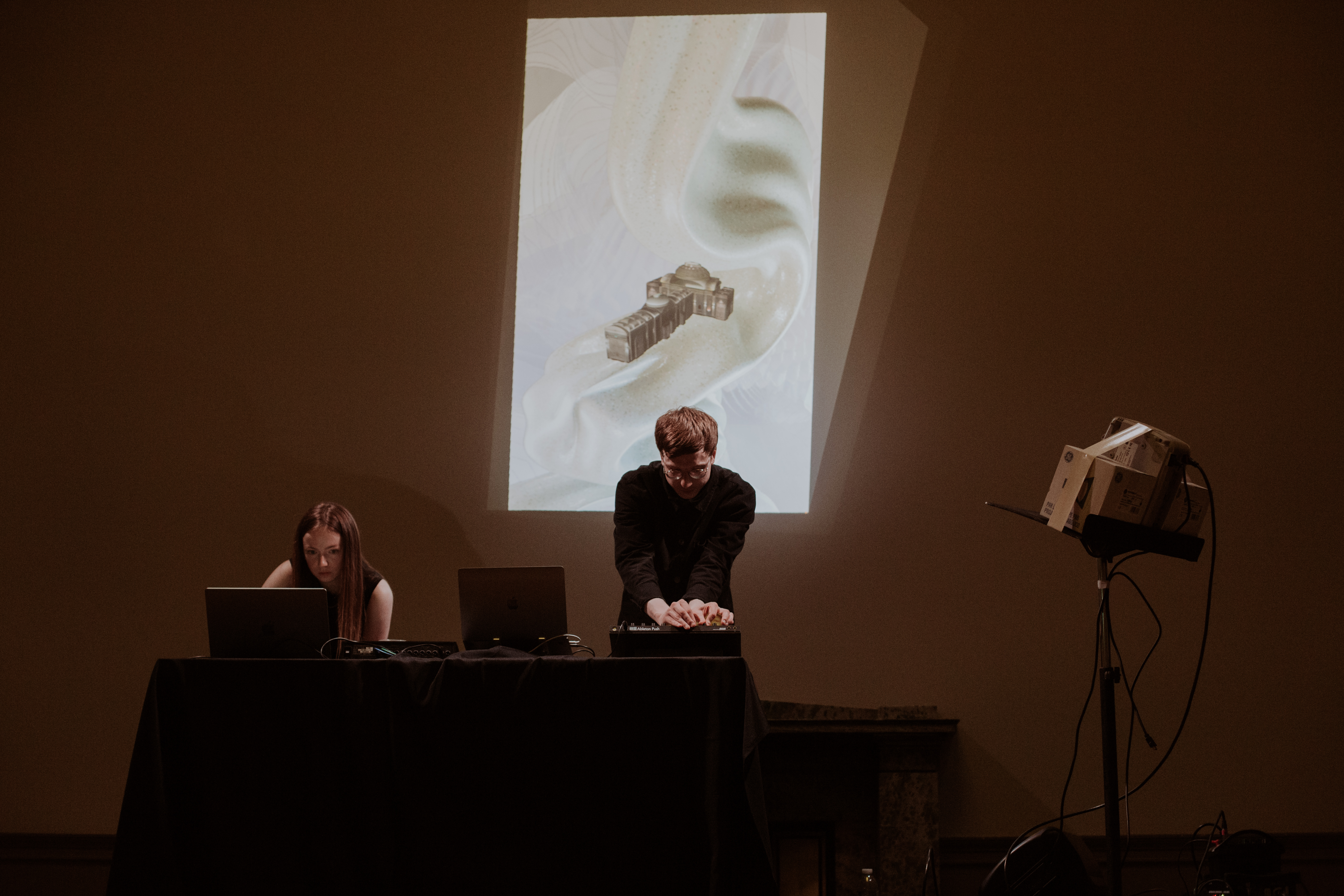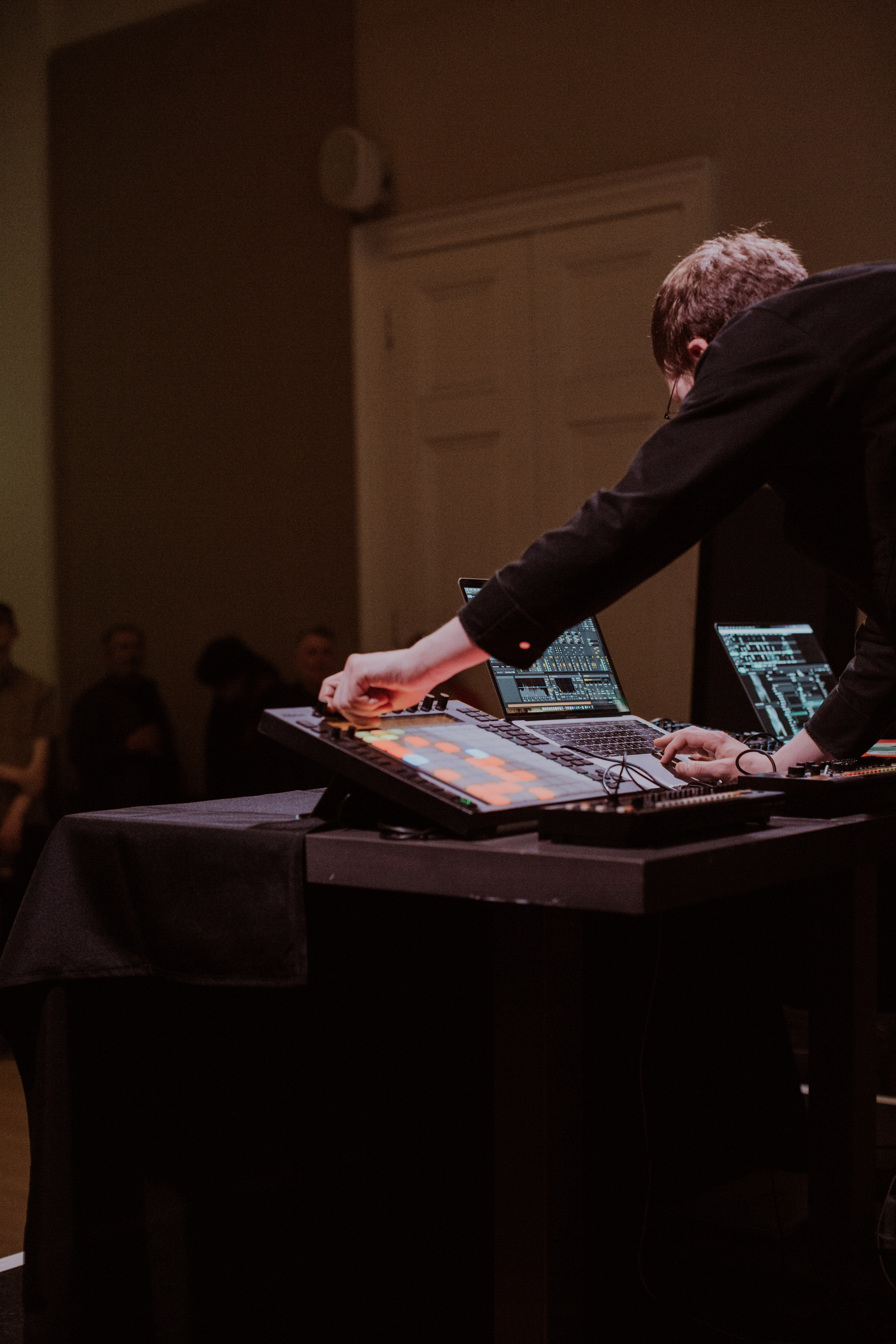 Merge (2020 - Present)
Animation + 3D printing + Ceramic
MA Communication Design, RGU
As digital technology becomes more streamlined and ubiquitous, passive usership has been become a consequence. Challenging this relationship has been the basis of my current studies towards completing a Masters in Communication Design at Robert Gordons University. Now in my second year of part-time studies, I have developed a series of photorealistic and stylised animated renders that experiment with topology and simulated physics to mimic anthropomorphic qualities within primitive 3D geometry. This research has also inspired my interest in developing a practice that combines technology and art towards positively re-imagining public space and new forms of socially engaged interaction.

Working within visual FX software Cinema 4D and renderer Redshift I have created high quality 3D renders. The models created in this process were exported to STL and 3D printed to create plaster moulds for ceramic slip casting.

Standing Wave (2018)
Mixed media sculpture + Animation
Duncan of Jordanstone Degree Show

Using 3D software I conceptualised and then modelled an interpretaton of the siren myth. This project explored beastly depictions of the feminine. I created this mixed media sculpture with latex, polystyrene and metal. This sculpture was posed within an installed space that included moving image displays and latex.

Duncan of Jordanstone Degree Show (Dundee, 2018),
Scottish Society of Artists Graduate Award Show (RSA, Edinburgh, 2019),
RSA New Contemporaries (RSA, Edinburgh, 2019).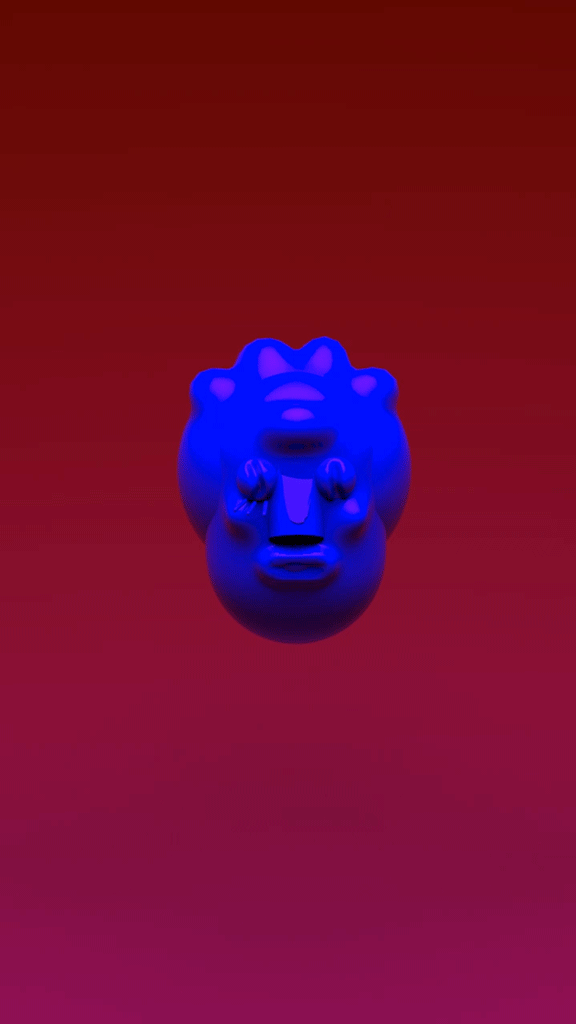 Pudding, Meat & Concrete (2017)
Installation + Video
Konstfack BA2 Exhibition, Stockholm
This moving image piece combines animation and found footage from cheap horror films. The accompanying audio is a synthesised auditory illusion known as a Shepard Tone, a continuously rising pitch. This video was installed on a hanging screen parallel to the viewer who was lying down on a bed. The visual, installed and auditory elements of this work combined to create sensory distortion in the viewer. When developing this work I was interested in annihilation anxiety, the fear of ones physical existence or ability to interact with reality beginning to dissolve. This particular anxiety is a marker and symptom of the hyperreality that western consumers increasingly inhabit.

This project was exhibited during my end of year group show as an undergraduate Erasmus student at Stockholm art school, Konstfack.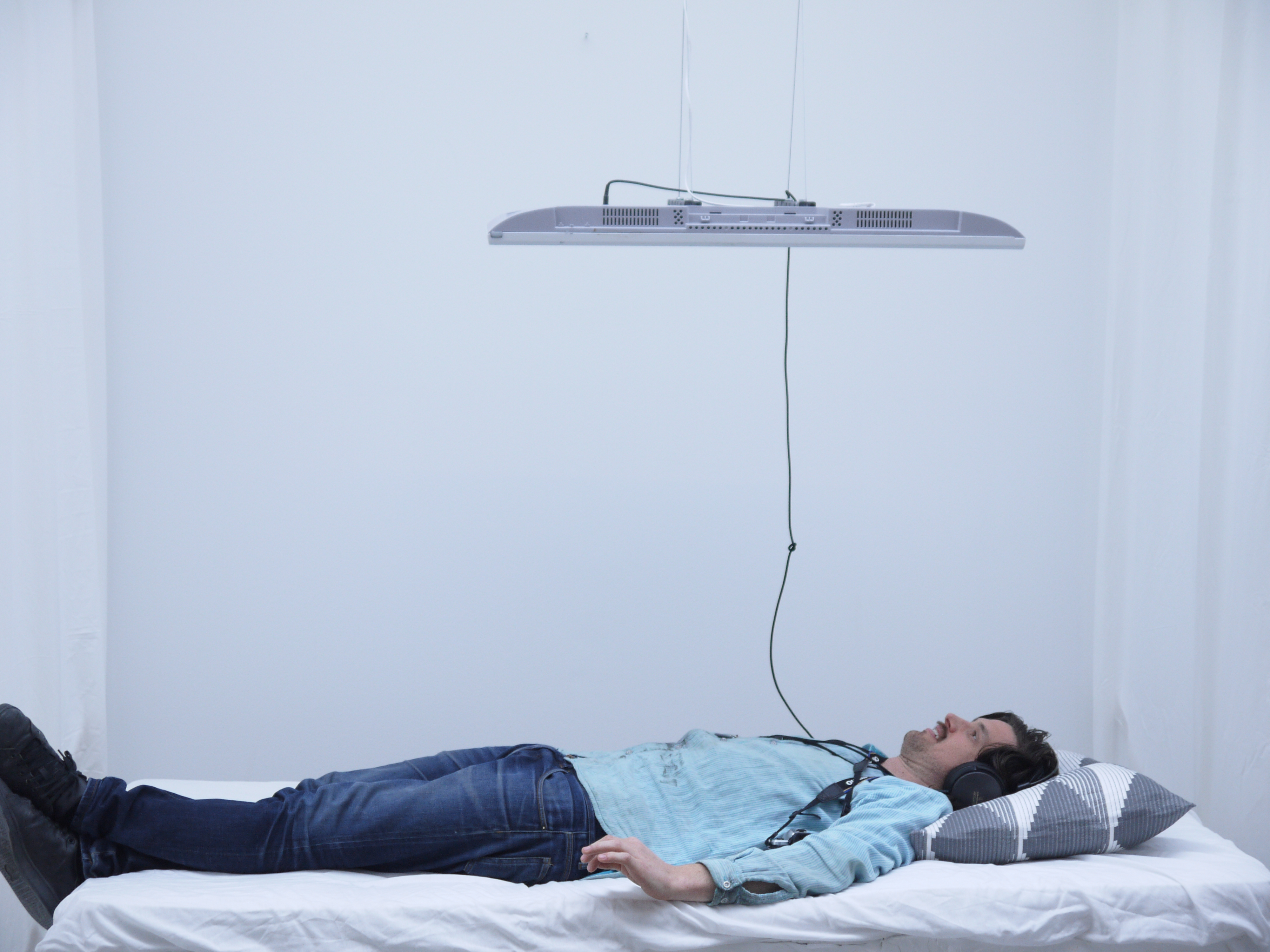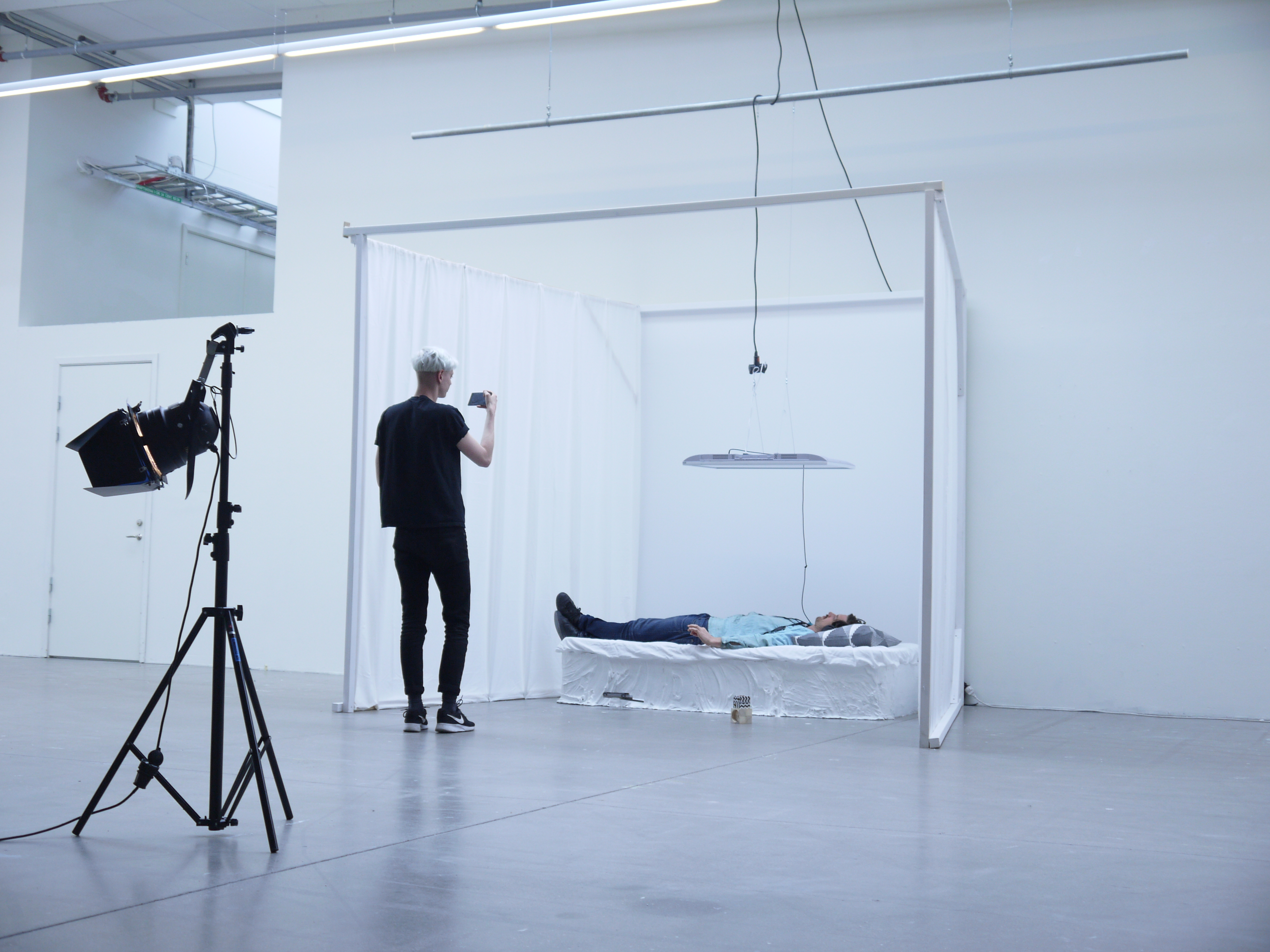 Gnossienne (2016)
Performance + Video
Duncan of Jordanstone, Dundee
Gnossienne is an obscure word that describes gaps in understanding and perception in interpersonal relationships. I saw this as a common dynamic between artists and their artworks in the context of the art market. The distinction between art and commodity can often be very hard to define. This video and collage work take inspiration from the TV shopping channel format in visually surreal way.

This project was performed and filmed in my 3rd year of Fine Art in Dundee.
Club Core Visuals (2020)
Animation
Gray's Degree Show
This visual was created for the Gray's Degree Show Virtual Afterparty. Due to covid restrictions this years Gray's School of Art degree show was created virtually. Each graduating artists work was showcased in a built 3D environment, created by Aberdeen design studio Design and Code. For the party I also pre-recorded and played a DJ mix



Club Core mix



Gray's Virtual Degree Show
Pipe.Club // Pipe.Lab (2020)
Art + Animation + Audio Production + Exhibitions
Anatomy Rooms, Aberdeen
Pipe is an ongoing visual and club music project that I creatively direct. I created the branding and visual style for Pipe. Below are some examples of promotional material such as animations, flyers and a unique typeface. I am also one of Pipes resident DJs and a contributing exhibition artist.
Pipe's activites include programming events and exhibitions that creatively engage Aberdeen cities local community.

Instagram
Facebook
Soundcloud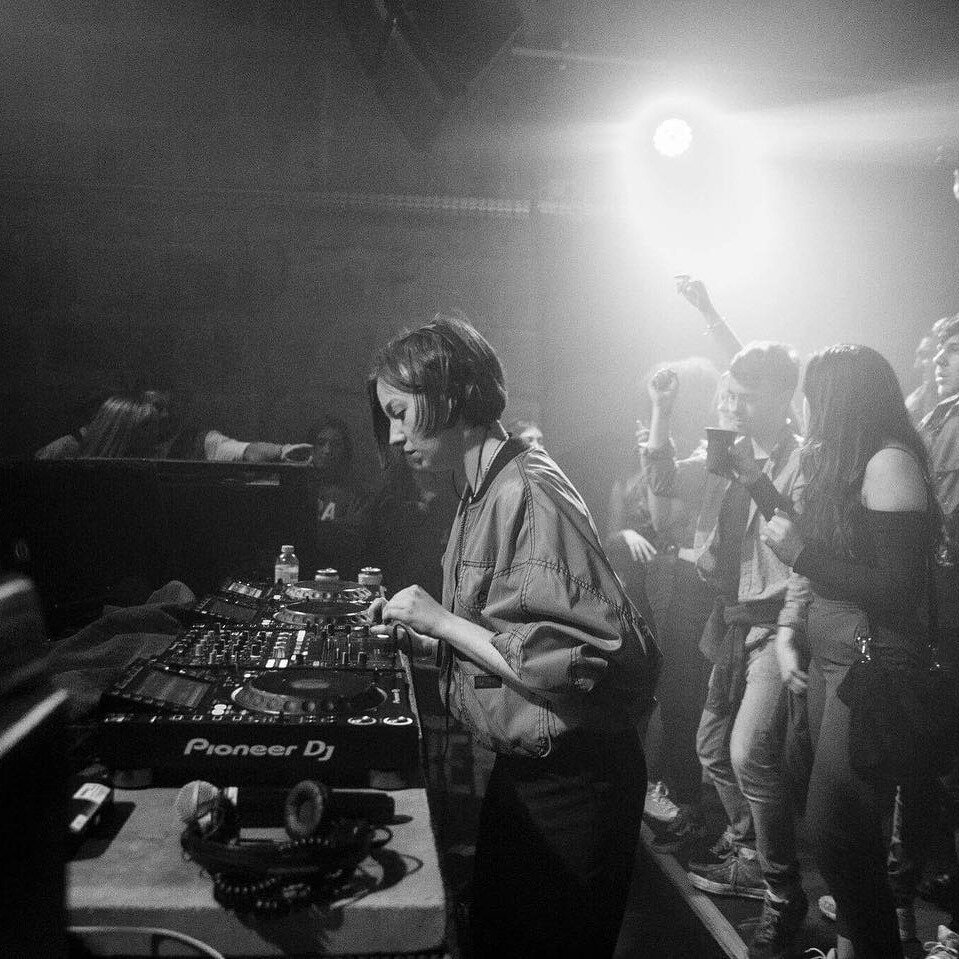 Forward Stasis (2018)
Animation + Sound
Whitespace Gallery, Edinburgh
Forward Stasis was created using 3D software Cinema 4D. Utilising luminance I was able to create a flat 2D looking image. I combined this simple visual style with synthesised audio to create a slow and fixating animation that almost looks as if it is not moving at points. My aim with creating a meditative quality to this work was to contrast the tendency for animated media to captivate the viewer through sensory assualt.
This work was displayed on a old computer monitor screen and exhibited as part of group exhibiton, Keep Making.
Music Events (2016 -2020)
Flyers + Animation
Various Locations
Posters, social media banners and animations created for club night promotors and music venues. I first started designing event listing and club posters for Underdog in 2016, Brewdogs nightclub in Aberdeen. I became involved with this because of my own interest in music and Djing, these passions continue to inspire and inform a lot of the poster work I create.

Venues include Paradise Palms, Edinburgh + Underdog (Brewdog) + The Street, Edinburgh.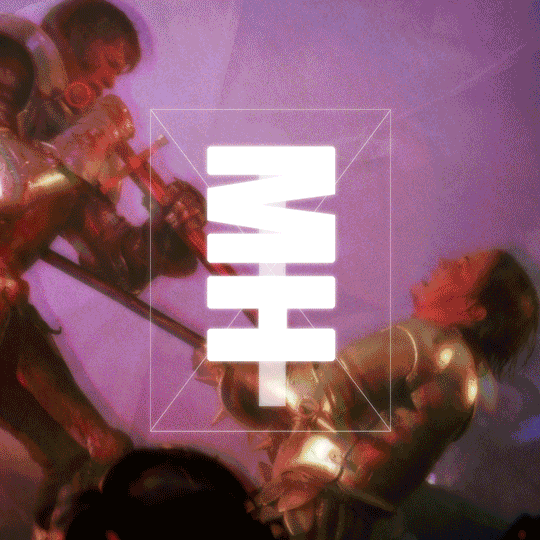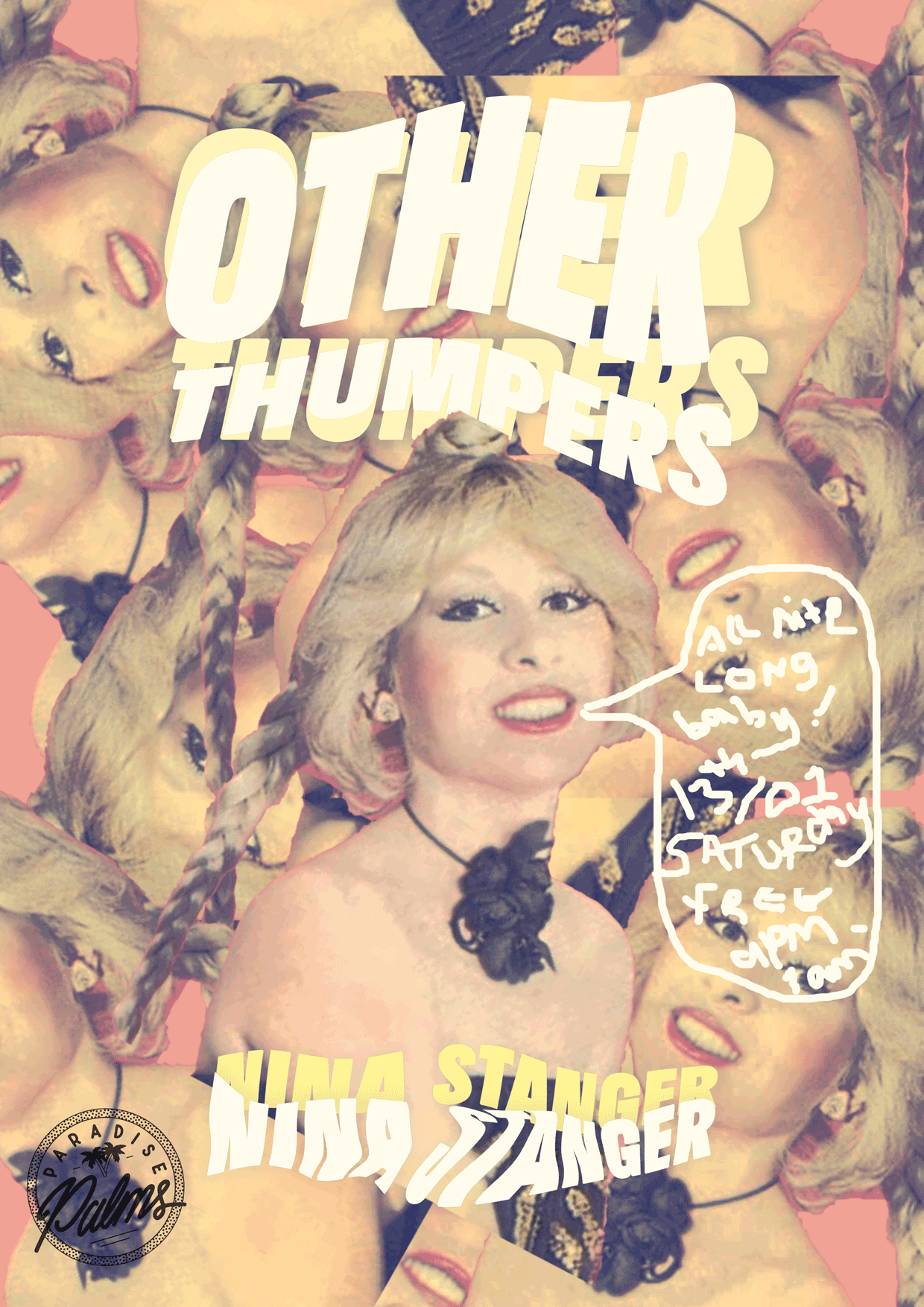 Animation (2018 - 2020)


Animation 3D + 2D




Experimentation
Some examples of my continued experimentation with motion graphic software. My interest in motion developed during my final year as an Fine Art Undergraduate. I incorporated moving images into my artwork and found myself developing my skills and interest in animation. I have experimented with both 2D and 3D animation techniques. In my 3D work I explore texture and light to create illustrative visual styles. More recently I have been collaborating these different animation techniques by combining hand drawn 2D elements within 3D design.

These animations were created using Cinema 4D, Photoshop and After Effects. Audio was created in Ableton.