AAM201 CRITICAL CONTEXTUAL STUDIES & RESEARCH METHODS
Proposal
I will be researching interaction between the body and design objects through 3D visualisation, animation and fabrication techniques. Inspired by the ethos of the Vienna Secessions 'gesamtkunstwerk' I will investigate the potential for embodied experience with everyday design objects and interactive environments. I will create interactive virtual compositions that will be translated into functional design objects and installed space.
My project outcome will be initially guided by experimentation with 3D software to create digital compositions that reference geometry and biomorphism. These compositions will explore material, texture, light, form and space. Later iterations will consider these elements in relation to the body through being fabricated into conceptual furniture designs using 3D printing techniques and casting. This production process will evaluate sustainable materials, methods of production and haptics.
-
Profile
I am an interdsiciplinary artist, designer and DJ based in Aberdeen. As a graduate artist I have curated, planned and delivered exhibitions. My most recent shows including Royal Scottish Academy, New Contemporaries and the Scottish Society of Artists.
My creative practice combines digital media, sculpture and sound in an installed space. I translate sound and digital image into physical space to create mindfulness and a bodily awareness for participants.
-
Email
CV
Instagram
Vimeo
Soundcloud
Dr Jon Pengelly


Introduction to Masters & Research Methods
Content


In this seminar we were introduced to various research methods and processes for art practice. Dependant on the chosen research method the means in which the artist critically engages with their subject matter may drastically alter. The language and way in which the artist conceptualises themselves can also attribute to the direction of a project. We were invited to understand research within alternative terms; ontological, problem and solution, reflexive. Evaluations such as the how, why and what were also raised.

One of our activities included listing our known or previously used methods. I work backwards, I have a visual idea or vision that arrives to me, sometimes randomly, and I try to find out how I can make it into a reality. From this initial point of inspiration, I research different methods of making through reading, conversation and collaboration with technicians and other more experienced practitioners. Through trial and error, I arrive at my final outcome which often doesn't alter much from my initial vision.




Personal Reflection


The compulsory reading included Susan Kerrigan's, Creative Practice Research: Interrogating creativity theories through documentary practice. Kerrigan discusses the artist as documentarian as understood through a broadened analysis of theories about creativity and the parameter of the artist practitioner. I struggled with this particular text, I found it really dense and hard to internalise. This may have been due to an inability to creatively relate as I haven't ever incorporated documentary into my own practice. I have however found documentary work to be very interesting and important.

Stephen Schriver's, The art object does not embody a form of knowledge questions the notion of the artist being a researcher as this implies the artists outcome as being a by-product of the knowledge acquisition process. Schriver argues that art making has lost sight of its own objectives in favour of the objectives of other professions such as the sciences, meaning artists may no longer be artists. I agree with Schriver to a certain extent, I see research within my own practice as complementary rather than pivotal. I identify more with the process of making than the intellectual framing of it, I consider aesthetics to be equally if not more important to my final outcomes. I also don't see my sculptural work to be an object of knowledge, I see it as serving a different purpose, one that I haven't fully realised yet. I think the question of meaning or purpose holds more significance than the answer.

I was initially resistant to focusing on my method of researching as I worried it would take focus away from the work itself, my final outcome. I am now more open to assessing my mode of research. My making process has had a tendency to be procedural, this is something I wish to develop through evaluating my research method. During the MA I plan to change my approach to making and research, with a greater focus on learning and expanding my knowledge of design principles and history. I plan to create a better cohesion between my reading and visualisation.
Jonathan Baxter
The Reflective Practitioner: Tools for the Journey

Content
In this seminar Jonathan Baxter spoke about John Geddes and the impact of his paradigms on his own work. Jonathan also discussed these paradigms in practice through socially engaged art work and activism. John Geddes created systems in which time and place could be mapped out simultaneously alongside values and other considerations. This way of presenting offers a different reading for the participant, they may re-evaluate their temporal positioning.
Jonathan's work included a public platform open to external curation, the example he shared was of Sekai Mechache's curation of his
Sharing Not Hoarding
public gallery space in Dundee. Mechache's series of portraits are a pertinently political response to the Black Lives Matter movement.
The suggested reading included texts by Suzanne Lacy and other participatory artists. Lacy's text
Debated Territory: Towards a Critical Language for Public Art
proposed and discussed the artists activity underpinned by either private or public spheres of interest. Lacy illustrates her own paradigm as a point from which her work generates. This paradigm also acts as an intellectual evaluative framework. She states four columns headed by the artist as, and each followed by a differing role. This framework attempts to identify where practice is situated.
Our first task was to decide on and share a yes, no statement. Jonathan's example was energy yes, quality no? My own yes, no statement was feeling yes, thinking no. My statement was rooted in my desire to avoid conceptual qualities in favour of sensory ones for my own work. This has been a point of contention in my work, placing value and meaning.
Personal Reflection
Lacy's framework is an interesting one but not one I will apply in my own approach. Sociology and politics is an interesting source of creative exploration, however I see myself as an artist or designer before any other role my practice may find itself engaged with. Despite this I agree that the artists ability to undertake differing roles such as an archivist or researcher may allow them to tackle the social issue they are engaged in more acutely and effectively. I felt that John Geddes paradigms resonated with me more, they feel more in tune with environmental influence and ideas of time.
I found this seminar to be an insight on non-linear conceptualising, this kind of thinking was a topic I explored in my undergraduate when I became interested in rhizomes and understanding time as non-linear. My own experience of Rhizomatic mapping include Jeremy Deller's
History of the World
and Norman Shaw's lectures on rhizomes. Shaw was a lecturer at Duncan of Jordanstone when I studied there.
My feelings towards this work have changed a lot since first experiencing it. As a lover of music it resonated with me greatly however I learned that this map was lifted from an already existing post-punk album cover, that continues to go uncredited as a catalyst for the work. Due to this later insight, I now reconsider The History of the World as a readymade rather than an example of the artist as documentarian.
Deller's other work also collaborated site specific video with cultural zeitgeist. His portraits of working-class Britain,
Battle of Orgreave
(2002), still hold significant relevance particularly when considering the ongoing erasure of the working class identity into a deepening underclass. This situation signifies the importance on documentary as a form of myth making to inspire collective agency and as class consciousness raising.
Dr Jon Pengelly
Deep Mapping, Cultural Capital & Touch Points

Content
In this seminar Jon introduced the concept of deep mapping. The content of this seminar continued the themes of Jonathan Baxter's previous one, mapping and place. Deep mapping challenges the normative notion of a map as well as who and what it serves. The borders and boundaries thrown up by traditional map making are a means of defining ownership. Ownership and property are notions that formed the basis for many if not most of the laws that still predominate much of Western Europe. This traditional ideology has enabled and reinforced the exploitation of the native populations by the ruling class for centuries. Domination through these methods was exported to the new world and its legacy continues, woven into the fabric of contemporary living. Deep mapping questions ideas of nationhood or place and the hierarchy of what constitutes it.
For the compulsory reading I chose
PRAIRYEARTH
by William Least. In this book the writer documents his conversations and surroundings in the American Midwest, Chase County, Kansas. His observations on ecology, site, history, people and conversations come together to create a deep map of the county, qualities missed by the conventional map.
Personal Reflection
Deep mapping opens the possibility for deeper engagement and evaluation. It also establishes an intellectual framework for the artist and the audience. In my own work I have considered deep mapping as a form of research but not as an outcome. I have used mind-maps to connect ideas and to act as a springboard to new ones within my art practice. Mood maps have also played a role in developing client projects when I have worked as a designer. These kinds of mapping are purely visual or made up of one-word prompts and nowhere as deep or extensive as the examples shared within the seminar.
My only other experiences with forms of deep mapping have been in the field of sound. Whilst undertaking a sound art course during my Erasmus in Stockholm I was tasked with mapping sounds onto paper, I had to focus my attention spatially to emerging sounds and illustrate them. This map included scratches and soft waves mapped around the space I was sat in, the former Eriksson building. I really enjoyed this exercise in visualising sound and space.
On the course we were introduced to the work of sound artist Christina Kubich, her project
Electrical Walks
, in my mind, would qualify as a form of deep mapping. Kubisch's
Electrical Walks
is an ongoing art project in which she creates unique sound maps for cities. Each map landmarks sounds she discovered with the use of a mobile electromagnetic amplifier, a device that allows the listener to hear the sound of a electrical current, each current having its own unique sound. For this project the audience are objected with navigating city terrain equipped with their own electromagnetic amplifier, headphone and one of Kubisch's maps. This particular map could be a deep mapping of the unheard sounds of the technological cityscape.
"Electrical Walks is a work in progress. It is a public walk with special, sensitive wireless headphones by which the acoustic qualities of aboveground and underground electromagnetic fields become amplified and audible. The transmission of sound is achieved by built-in coils which respond to the electromagnetic waves in our environment. The palette of these noises, their timbre and volume vary from site to site and from country to country. They have one thing in common: they are ubiquitous, even where one would not expect them. Light systems, wireless communication systems, radar systems, anti-theft security devices, surveillance cameras, cell phones, computers, streetcar cables, antennae, navigation systemes, automated teller machines, wireless internet, neon advertising, public transportation networks, etc. create electrical fields that are as if hidden under cloaks of invisibility, but of incredible presence…. The perception of everyday reality changes when one listens to the electromagnetic fields; what is accustomed appears in a different context. Nothing looks the way it sounds. And nothing sounds the way it looks."
(
www.christinakubisch.de/en/works/electrical_walks
)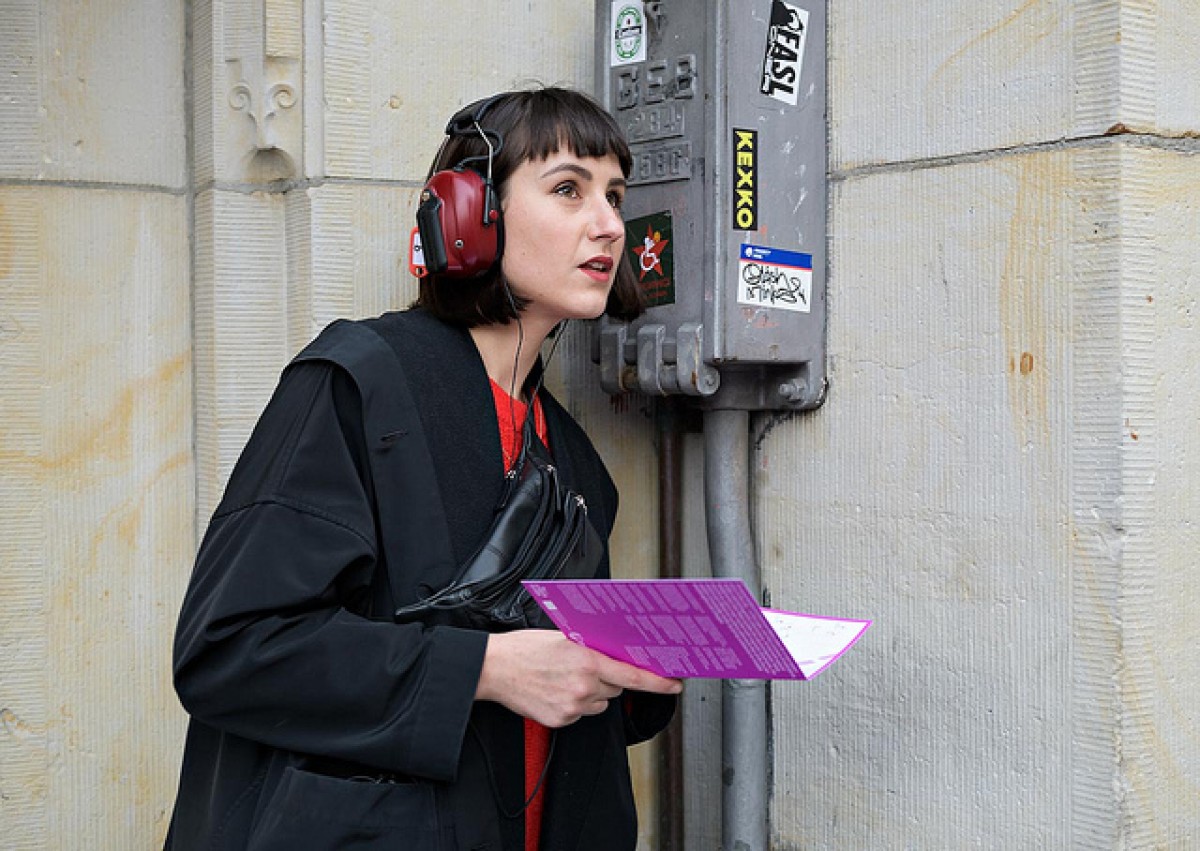 Judith Winter
The Curatorial Space

Content
Unfortunately, I was unable to attend this seminar fully due to other commitments however I did watch Judith's video, A Curatorial Journey. Judith reflects on her own experience as a curator, firstly on her recent role curating a retrospective exhibition on Edward Allington. The title of the exhibition was Things Unsaid, this name alludes to the gaps in communication that an artwork can attempt to fill. Judith discusses the role of the curator and how this has expanded particularly in recent times. Once a role confined to the museum or gallery has become an expansive field.
Personal Reflection
Judith approaches curation as an organic development with the artist. I agree with this sentiment as it approach allows the curator to be dynamic and responsive.
Dr Jen Clarke
Bodies & bee-ings, human & more than human: Feminisms in theory and practice in a posthuman world?

Content
In this seminar we considered perspective and more specifically the possibility for engagement with non-human centered perspective. The seminar evaluated these alternative modes of conceptualizing as agents of change and systematic restructuring.
The compulsory reading and basis for this seminar was Donna Haraway,
Tentacular Thinking: Anthropocene, Capitalocene, Chthulucene
. Donna harroway Proposes alternate frameworks from which newfound perception and ideology may be based. She is intent on creating a distance between concept and human experience. She deconstructs and analyses the term Anthropocene. She believes this term informed a continuing trend of a human centered relationship with the planet, which has been to great detriment to all of its inhabitants.
Personal Reflection
I really enjoyed the opportunity for dialogue with classmates. During the seminar the class was split into smaller break-out groups, our task being to analyse a particular chapter of the compulsory reading. Being able to communicate with my peers was an engaging experience, the remote virtual format has not thus far been conducive to group discussion. I have missed the opportunity for interaction with my peer group, something I enjoyed in my Undergraduate.
Whilst not all of the subject matter was relevant to my own practice, I found the analysis to be interesting and a good point for a group discussion. Haraway's analysis of economic models of oppression are very accurate, she observes that there can be no way to escape the system whilst working within it, we must offer and establish alternative systems.
I related to the concept of shifting perception, it reminded me of an anarcho primitivist book I read a few years ago,
Running on Emptiness
by writer John Zerzan discussed how changes in human concepts of time have been subject to technological development. The development of technology such as language began our first foray as a species into situating and identifying time. Zerzan argues that time was experienced as non-linear prior to the development agriculture. Through agriculture, the reliance on the changing seasons for growth of crops dictated that time was cyclical and revolving. The last major catalyst in shifting our conceptualising of time would be the industrial revolution, with it came a chronologically linear and forward moving projection of time as a reified commodity.
Whilst some of Zerzan's analysis is interesting I don't agree with all of his evaluations. He is a purist anarchist so believes that any form of technology or civilisation to be inherently damaging to humans, this includes art and even speech.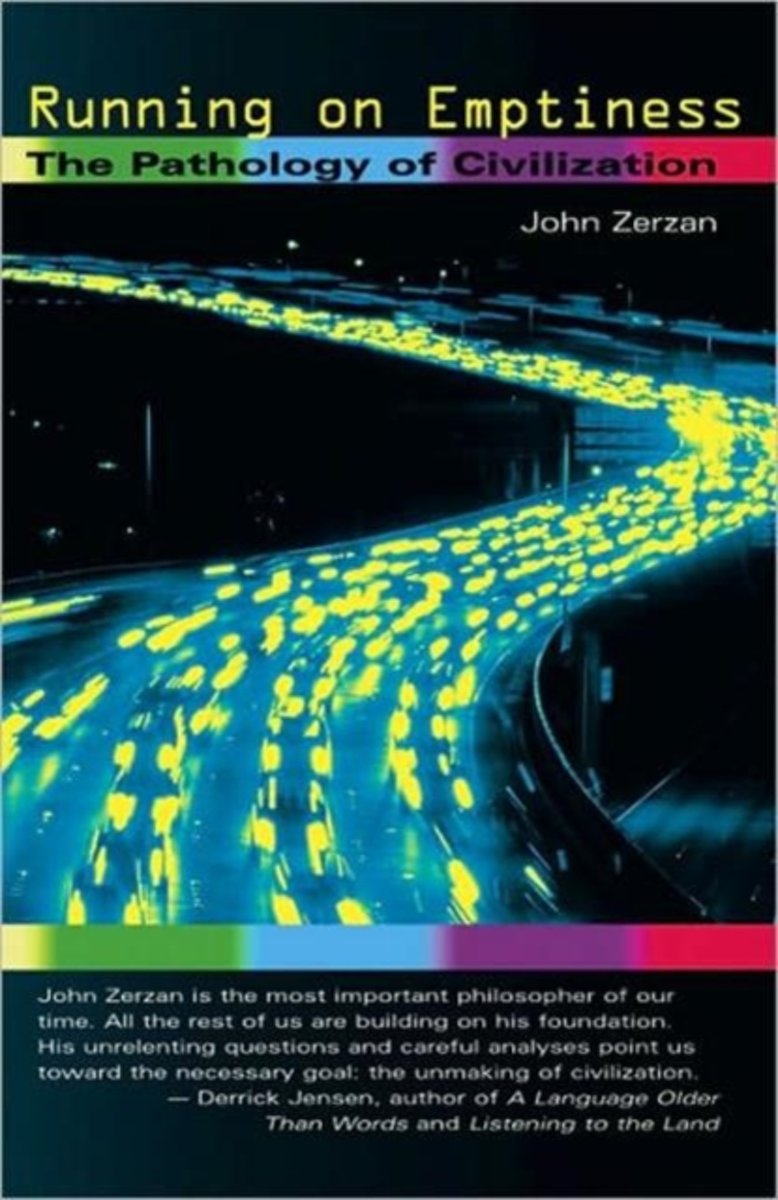 Jonathan Baxter
The Reflective Practitioner: Tools for the Journey

Content
In This seminar Rachel discussed socially engaged art practices that are situated in a community context. In her talk she shared a few working examples of what she termed as embedded art practice. One of these examples being In Situ, a community arts collective based in Pendle. In Situ commissioned a project with artist Suzanne lacy in which a longform dialogue was platformed between Pendle residents and former Brierfield Mill workers. This kind of participatory art created an opportunity for the community to share food, singing and tradition around a former industrial landmark. The residents of Pendle become co-authors of this project and the artist primarily took the role of a facilitator.
The seminar content reflected on the long-term benefits of artist intervention and challenged ideas of passive audience engagement. The examples of participatory art shown were exampled as potential guards against the kinds of gentrification we see happening globally.
Personal Reflection
This particular lecture has added to my growing consideration over the role of the artist and authorship. I am also considering what role the arts has in relation to culture and where it would be placed in the chain of influence within a community. Developing an understanding of artistic purpose within the inescapable reality of wider societal and structural factors is key to an engaged and perceptive practice.
The kinds of collaborative work I have planned to facilitate myself have been focused more on an exchange of learning between emerging artists and skilled technicians rather than between artists and the general public.
I believe the arts has a tendency to become insular and as a result often wary of or in opposition to the sensibilities of the general public. I believe the artist must have a vision first and foremost, but they must also have a cohesive understanding of the external environment and world they inhabit and be willing to converse with it. I see community engagement as an important part in breaking down this distance.
The Islington Mill
in Salford is an example of an organization that incorporates community engagement with artistic platforming. The space is a disused mill taken over and turned into an artist and community space that includes studios, exhibition spaces, a nightclub, workshops and a hostel. It is a really interesting place that merges many disciplines, I have stayed there a few times. Its focus on organic growth is something that has always resonated with me, they have a free art school that is run during the summer months.
(
www.islingtonmill.com
)